The news has dampened all Middle Eastern ambitions: according to Bloomberg, the national airline of the United Arab Emirates, Etihad, is preparing to cut 50 pilot positions from its workforce, while reducing all its operations to minimize losses.
Etihad has made a colossal loss of $3.5 billion in two years, after having dropped Airberlin (which went bankrupt), Aer Lingus (since bought by IAG) and Alitalia (whose fate remains uncertain).
There are many reasons for this, such as fierce competition and rising fuel prices, but it is mainly due to the disastrous strategy of shareholdings initiated by the late Bruno Matheu, at the time a member of the Executive Committee of the Abu Dhabi-based company, and ex-member of the Excom of Air France-KLM in the Pierre-Henri Gourgeon era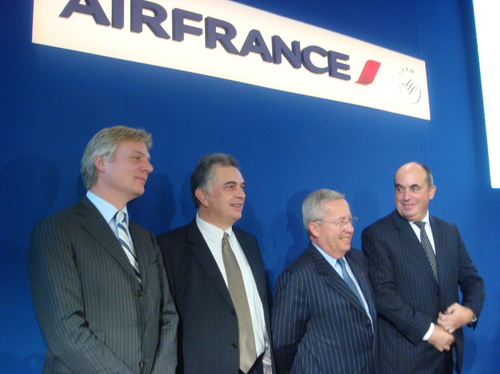 In addition, many reports made by travelers deplore a deterioration of the service in the Premium classes of the company, not only on the product (quality of catering) but also on the attitude of the staff, not as well trained as on the competitor from Dubai, Emirates.
Photo : Etihad by IanC6 via Shutterstock